Mercedes-Benz automobiles offer the perfect marriage of craftsmanship, technology, comfort, safety and luxury. And, for nearly 70 years, family-owned Ussery Automotive Group has delivered the ideal combination of exceptional Mercedes-Benz sales and service to South Florida.
"Since the time my grandfather established the company, our customer philosophy has never changed," said Robert (Bob) Brockway, chairman and CEO of the South Florida company. "We follow the golden rule: treat people fairly and honestly in the same way you would want to be treated, and you will have a customer for life."
This is the exact philosophy the family applies today.
The company's tradition of service dates back to 1953 when founder Bill Ussery opened the dealership, initially selling used cars and Studebakers. A few years later, Ussery took a chance, added the Mercedes-Benz line, and never looked back. In fact, Ussery Automotive Group is the oldest Mercedes-Benz dealership in Florida.
In the 1960s and '70s, Mercedes-Benz sales continued to rise, fueled by innovative technology and an unwavering reputation for quality. In fact, the vehicle's icon - a three-pointed star - became a brand that portrays luxury, reliability, and craftsmanship. Then in 1974, Ussery sold the dealership to his son-in-law John Brockway Sr. and his daughter, Patricia - the second generation of family owners. "My father walked from bank to bank, finally securing a loan for $100,000 to maintain the business," recalls Brockway.
Brockway Sr. focused on the hiring of talented people and growing the business. In 1992, the Gables dealership, now Mercedes-Benz of Coral Gables, moved across the street to a more spacious and attractive facility that remains its location today.
Bob Brockway joined the family business in 1986 as vice president and operations manager, and was named president in 1996. In 2006, he and wife Paula purchased the dealership from the family outright and Bob assumed the role of Chairman and CEO.
Soon after, Brockway put into place a leadership team that remains unchanged today: Greg Barnes, President, Ussery Automotive Group; Ronit Canet, CFO, Ussery Automotive Group; Luis Gutierrez, General Manager, Mercedes-Benz of Cutler Bay; Richard Santalla, General Manager, Mercedes-Benz of Coral Gables; and Scott Woodard, General Manager, Bill Ussery Motors Collision Center.
Today, Ussery Automotive Group consistently ranks as a top volume Mercedes-Benz dealer in the Southeastern U.S. and has consistently been recognized every year since 2000 with the "Best of the Best Award" from Mercedes-Benz USA for outstanding performance and an exceptional customer experience.
A major supporter of South Florida's civic, charitable, and educational institutions, Ussery Automotive Group contributes to more than 50 non-profit organizations each year. The Brockways provide financial support and volunteer their time to help worthy organizations like the American Red Cross, Baptist Health System Foundation, Kristi House, Camillus House, Community Partnership for Homeless, and Miami Science Museum.
Brockway attributes the continued growth and success of Ussery Automotive Group to the personal relationships forged with its loyal customers, as well as a workplace where employees are treated like family.
At present, Brockway says his son Cole is now excited to be working at the dealerships and learning the automotive business.  Additionally, daughter Madelaine has expressed an interest in joining the dealership team down the road, and there's also little Edith to consider. So, it seems likely that a fourth-generation may continue the family's service-oriented business tradition.
As Brockway says, "All of us at Ussery Automotive Group recognize that our valued clients are responsible for our decades of success. Our dealerships' skilled and professional 'family' will continue to provide them with the highest possible level of customer service."
Ussery Automotive Group looks forward to an exciting future and at least 70+ more years in business! We are most excited about our expansion in Coral Gables to include an all-new showroom as well as building dedicated to service and parts. Keep an eye out for the grand opening in 2013.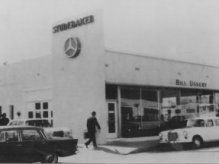 The original Mercedes-Benz dealership, founded by Bill Ussery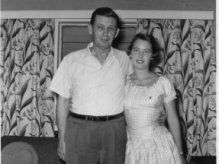 Bill Ussery and daughter, Patricia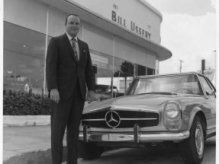 John Brockway, the second-generation of ownership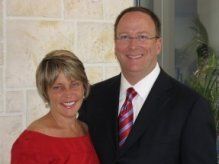 Our Chairman and CEO, Robert (Bob) Brockway, and wife, Paula